Helping Mountain Biking Ladies Build Their Bodies for Confidence On The Trail!
Mountain Biking Women Who
Want To Start Spring With Better Fitness To Make Riding More FUN!
Back by popular Demand!
ACCOUNTABILITY CHALLENGE STARTS SOON - Starts May 1st!!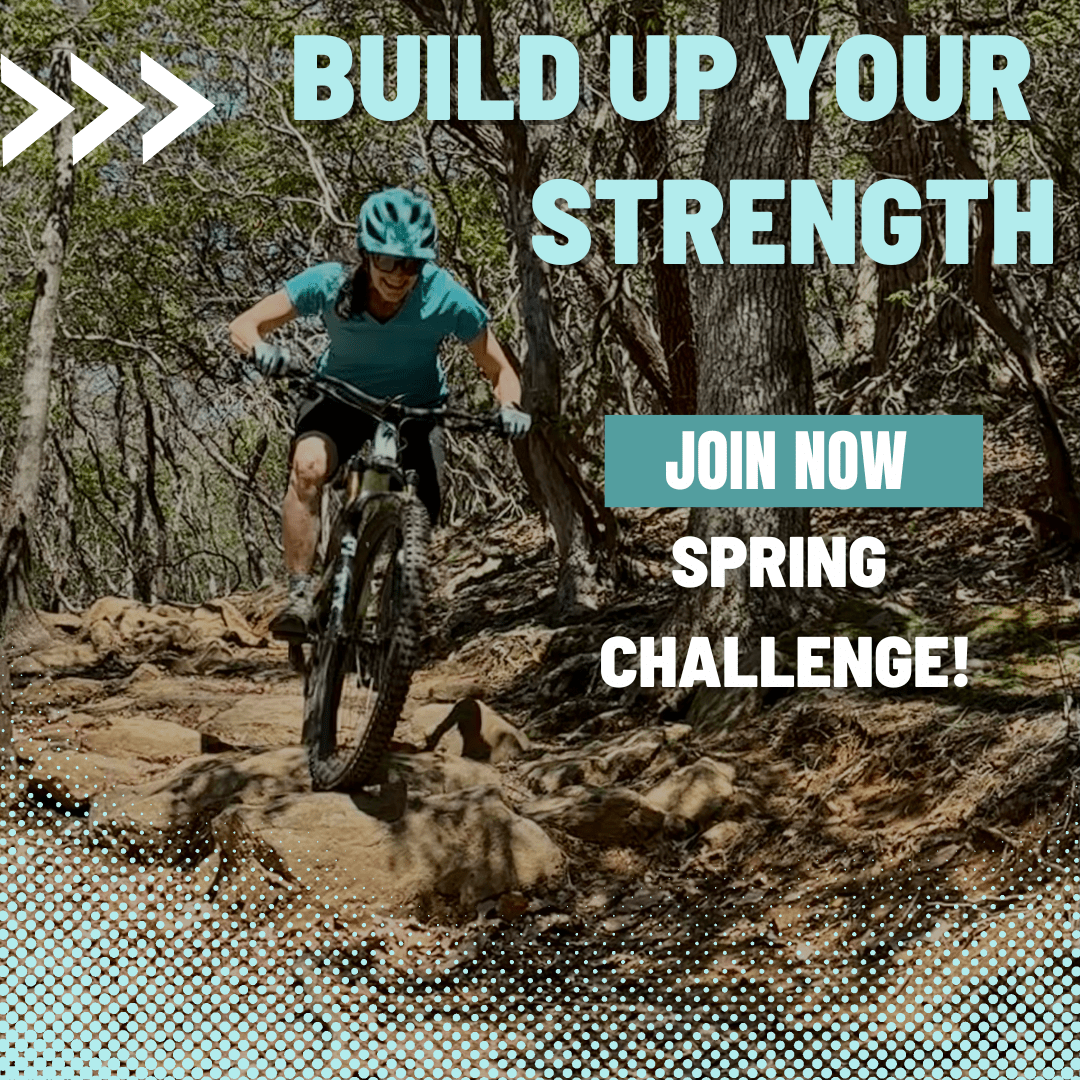 If you're a Mountain Biking Lady who wants to rewire your body's riding habits so you can crush technical terrain with confidence WITHOUT feeling stiff and tight on your bike or stressing your low back and neck…
Let's get you going by joining the
Accountability Challenge by May 1st!
Drop us your info below and we'll give you the details on our Ride Life Team!
We Will Never Sell Your Email To a Third Party or Spam You. Why? Because We Hate It When That Happens To Us!